My first thought was – it's too good to be true. So, I put my research hat on and read the reports. I could hear Paul McCartney singing "Maybe I'm amazed." Yes, I am more than amazed. The year 2020 would usher in an exciting new decade to the world of veterinary medicine. The tools we have today could not even be imagined when my colleagues dressed up in cap and gown during the mid-1980's. Now, I'm a 60-something outdated doctor. So, I try to be useful with my rants and raves. This rave is a blast into the future.
Until now, most dogs that are diagnosed with cancer have advanced disease. At this stage, its most often a death sentence. Depending on the type of cancer, your pet may have only weeks to several months. New therapies bring hope. But the mantra for human medicine, for as long as I can remember, is early cancer detection offers the best treatment outcomes. Finally, veterinarians can join the ranks of their human counterparts. Early biomarkers, known as nucleosomes, can detect the presence of cancer cells – even before there are signs of illness!
The Nu.Q vet screening cancer test is a non-invasive, simple, low-cost blood test that will streamline the diagnostic process. In a controlled clinical trial, there were no false positives – making the blood test 100% accurate. The results positively identified 74% of dogs known to have lymphoma and a whopping 89% of dogs known to have hemangiosarcoma. That's an impressive percentage knowing that these two common cancers account for about one-third of all cancers seen in dogs. Categorially, that puts 30 dogs out of 100 at risk. I believe this data will convince veterinarians to offer testing during annual wellness exams for senior dogs over 7 years of age. Getting a head start, even before symptoms appear, increases the chance of your dog's survival and its quality of life. Your vet can order Nu.Q from the GI Lab at Texas A&M University College of Veterinary Medicine & Biomedical Sciences.
I will leave you with this warning. It's important to watch your dog for clinical signs such as decreased appetite, lethargy and weight loss – these are the earliest signs of any illness. In simple terms, ADR – Aint Doing Right. Remember: 50% of dogs over the age of ten will be diagnosed with cancer. That's the bad news. But now, you can give your dog a fighting chance. That's the good news!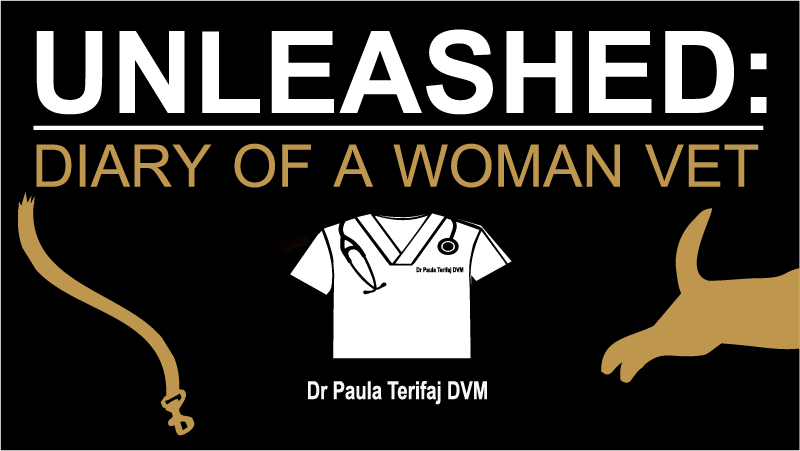 BOOK LAUNCHED!
There is always a why and here's mine.
I'm confident that I've packed these pages with knowledge that will positively impact your pet's life. Learn how to reduce costs for veterinary care - keeping your pet healthy and living longer. That is my why.