We all know someone, amongst our friends and family, who has battled the big C – cancer. In fact, it's the leading cause of death in dogs over 10 years of age. Early diagnosis and intervention can buy more time but offers little hope. Realistically, veterinarians don't talk about the odds of a cure. Most often it's a death sentence in slow motion. So, the focus becomes centered around quality-of-life issues. However, advancing technology offers us real hope in terms of better diagnostics and treatments. And maybe, just maybe, there really is a Fairy Dog-Mother…
Until now, traditional chemo drugs have been borrowed from big pharma for off-label use. So, over the years, veterinary oncologists have experimented to find protocols that could be effective in our pet population. That's why when Laverdia-CA1 (verdinexor) became the first approved veterinary drug for cancer treatment, it became a real game changer! Especially for veterinarians, like me, who could not wrap their holistic minds around toxic cancer treatments. Most shocking is that this new drug does not carry the risks and nasty side effects that cancer patients have come to expect. I honestly didn't think I would live long enough to see science move in this unprecedented direction. We finally had our cancer smart bomb. Not a promised cure, but certainly a new weapon in the war on cancer.
This drug specifically targets cancer cells in dogs diagnosed with lymphoma. In military fashion it locates and kills the cancer cell. Because healthy cells are not harmed, there is no collateral damage. Hence, you don't make the patient sick. Here's another surprising perk – this magic pill keeps dogs at home while receiving treatment! Naturally making it the most convenient and affordable option. How Laverdia works. What's next for this innovative pet pharmaceutical company? In development are more start bombs to tackle other common cancers, like osteosarcoma (bone cancer) and hemangiosarcoma (abdominal soft tissue tumors).
Now, let me put power of diet in your hands. Can food put the brakes on cancer? Absolutely. I wrote about ketogenic diets back in 2018, when I started this blog: Starving Cancer With High Fat Diets. This hammer should be in everyone's cancer toolkit. Hippocrates got it right – food is good medicine. Here is an easy way for pet owners to get started.
For more inspiration, learn how this non-profit, ClearCanineCancer, is making a difference!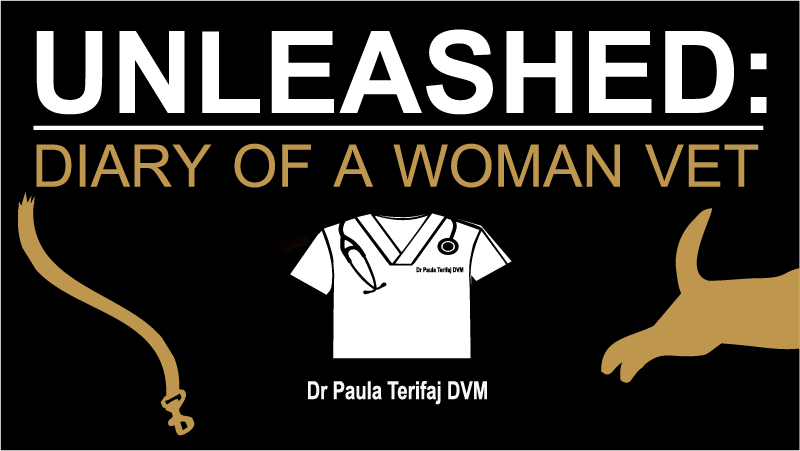 BOOK LAUNCHED!
There is always a why and here's mine.
I'm confident that I've packed these pages with knowledge that will positively impact your pet's life. Learn how to reduce costs for veterinary care - keeping your pet healthy and living longer. That is my why.